The first day back from Christmas Break, I opened class with the obligatory question, "How was your break and what did you do?"
Of course, the kids interpreted this question--as they do every year--to mean, "What incredibly awesome gifts did you score for Christmas?"
The responses, as far as the typical pre-teen goes, were not very surprising: new video game systems and Apple products galore. What
was
surprising was the nature of the students who received these gifts. More than one of them has documented need for financial assistance through the school's free and reduced lunch program; yet, here they were acquiring video game systems worth 50 days worth of school meals. Clearly, something didn't add up.
This is far from the first time I've experienced frustration with the discrepancies between the expressed needs of the students' families and their lifestyle choices. Sure, we all have difficulties prioritizing our money. I freely admit I skimp on quality grocery products sometimes so I can buy some higher-end threads to parade around in. Popular culture easily persuades us to value some silly things.
But, I find myself becoming bitter when I witness extremely poor financial choices, and on a repeated basis, among families of children I care for. I put much of my yearly classroom budget to basic school supplies for those who can't acquire them. I don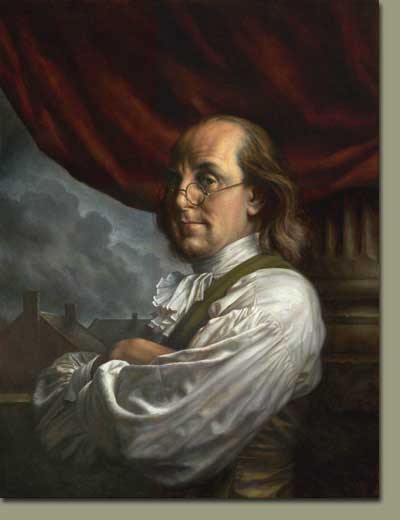 ate money to school families for the holidays or give anonymous gifts throughout the year to under-resourced students. I don't do it to check "Be Generous" off my bucket list for the year. I do it because I want them to experience at least an ounce of the privilege I've been so blessed to have. So, it doesn't bode well when they come to school rocking brand new $100 shoes the next day.
"God helps them that help themselves."
Amen, Ben Franklin!
I mean, the declaration definitely has some merit to it--particularly from the perspective of the teacher. Our students would get nowhere if we handed them every answer, every step to solve the problem, every ticket to the "Fast Pass" lane. So, instead of giving them a fish to eat for a day, we teach them how to fish so they can eat for a lifetime (
Chinese proverb
) .
My angst over individuals playing the welfare system and/or charity stems from more than just the desire to help the disadvantaged become self-sufficient. I fear it's something much more primal and not so noble in me.
There's this song by Christian artist, Matthew West called
"My Own Little World"
about learning to be selfless and reach out to the less fortunate. In one part of the song, the lyrics describe finally taking notice of a homeless widow on the side of the street and giving her some money. Every time I hear the song, my mind screams, "No! Don't do it! She's gonna take your cash and blow it on a 40 at the liquor store!"
And you know what? My concerns have some validity. Let's not kid ourselves: there's a reason a lot (not ALL, mind you) of these people are destitute and it doesn't result from throwing away all their money on infomercial products or brand-named groceries. They have some nasty and expensive habits that I don't particularly want to sponsor with my pocket change.
With this cold-hard truth in mind, the sink-or-swim, every-man-for-himself side of me does a mental fist pump when I hear Big Ben's quote.
But then, another side of me starts to kick in. The side that rejects what is culturally accepted, or what is "fair" by world standards, or what suits my selfish heart. It's the side that acknowledges the Truth.
The belief that the quote, "God helps them who help themselves" is straight from the bible, is a misconception. In truth, not only is it not found in the bible, but it is refuted.
Psalm 46:1-3
God
is our refuge and strength, a very present
help
in trouble.
God gives grace (favor, blessing) to the humble. 1 Peter 5:5
True, there's nothing there about God favoring the free-loaders and the parasites, but there are some pretty important verses about not judging others when we have our own share of issues.
Why do you look at the speck of sawdust in your brother's eye and pay no attention to the plank in your own eye?
Matthew 7:3
So, there's a danger that my charitable giving is not being taken advantage of appropriately. What am I to do? Keep on giving as I've been called. It's not up to me to determine who is most worthy of the gift.
After all, Lord knows I've been given something a time or two of which I didn't deserve...